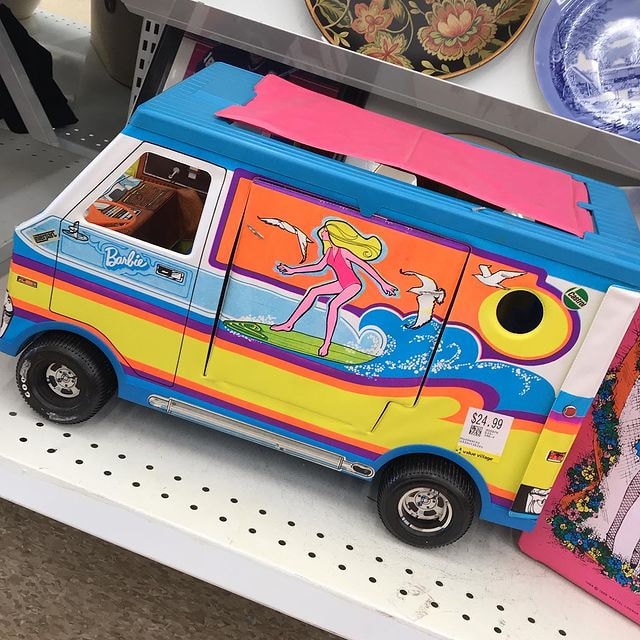 Wandering through the VV Boutique, I rounded a corner and stumbled upon this brightly coloured memory starter...
All of a sudden a cascade of memories hit me and long forgotten emotions, both good and hard came with it
I called Beans over to show her what had struck me so strongly and she nonchalantly replied...  that's cool...
It was SO much more than cool... to me... 
and as I walked away from this powerful toy I felt a kinship to the souls around me that whispered under their breath... I always WANTED that as a child!